Hello my Lovelies!
So it's been a little while and I can only blame the fact that there is NO WIFI here plus rather terrible 3G and signal coverage. It's like I've been unplugged and it's horrifying yet wonderful all at once. It's only fair because I am living and working on a caravan park so I could hardly have expected it to have amazing internet. The campsite is huge and the only place I can get any wifi is where I am while I'm writing this very post. The on-site restaurant. YAY! It certainly feels very surreal to be writing a blog post surrounded by the guests while they eat and drink (it's rather interesting how many people start drinking alcohol in the morning when they're on holiday...) but I'm going to make a habit of it now I've settled in at work.
You may be curious as to what exactly my job entails, so this is just a little post to tell you a bit about my experience.
My job title is 'Funstar Events Cast' and I still have no idea as to what exactly that means but I roll with it. I knew before I started that the job would be hard and very trying, all jobs in the entertainment industry are, but I felt that I could and would do it. And I'm proving myself very right! My first week was so much fun but I soon felt how much energy it was taking from me and I'm having to train my body in to a daily routine as well as trying to find the time to eat a proper meal. The hours are rather all over the place from what I'm used to so the first few days of early mornings were very difficult but now they're just second nature to me.
I'm finding the most enjoyable part of my job to be the evenings, when everything is chaotic but it all seems to run smoothly. I spend a lot of my time on the dance floor which means I really get to interact with the kids and hear all about their holidays. I also often take part in 'Go Live' which is a kids game show style thing which involves a whole lot of silliness and hilarity that everyone loves! As well as this I get to do a ridiculous amount of party dances and see some incredible acts including the shows put on by some of the other Funstars.
The team I work with are all so so lovely and I'd like to give Ellie and Jake a special little mention as they were both so welcoming when I arrived which really helped me to feel like I would fit in. I really hope I'll be able to do this again next summer because it's been such a good job so far and I hate knowing that it'll all be ending again soon.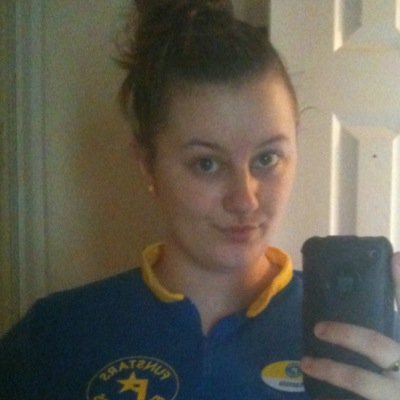 It's not a brilliant picture but it's one of very few selfies I have taken recently
Anywho, that'll do for now.
Don't forget to like, share, +1, subscribe etc. Also, feel free to get in touch, all my contact information is

here

or you can use the form at the bottom of this page.
Love you all!
T
xxx