Hello my lovelies!
It's Day 3 of Blogmas! If you've not yet read Day 1 and 2 I've linked them

here

and

here

. Now I don't particularly get to watch many Christmas films while at uni however I do have a few fond favourites from the past 19 years of my life. Let me know in the comments what your top 5 Christmas films are or get in touch with me

here

. Now don't worry, I'm not going to spoil the story for you but I will give a basic outline of what happens.
These aren't in a top 5 order as I couldn't place them in an order of which films were best because there's just so many good Christmas films!
1. A Very Cool Christmas (U) 2004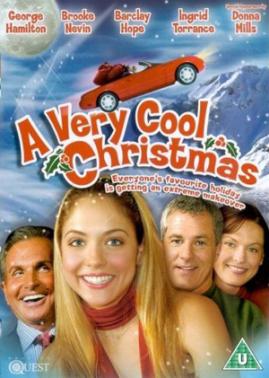 I don't know why, but this super cheesy film is the one that I always think of around Christmas time. The basic story revolves around 16 year old girl who thinks she's too cool for Christmas ends up in a situation where she ends up deciding that she's going to give Santa Claus - played by the wonderful George Hamilton - an extreme makeover and it gets her back in to the holiday spirit.
2. The Grinch (PG) 2000
If you don't know the classic Dr Seuss story, this film may seem a little bit odd but I promise it's worth a watch! The Grinch decides he's going to steal Christmas however his plans are soon interrupted by the sweet little Cindy Lou Who. Jim Carrey brings the Grinch to life in the most hilarious way and Taylor Momson is such a cute Cindy Lou.
3. Home Alone... Any of the Home Alone films really!
These are a Christmas classic in many peoples' eyes and I can't help but agree. It the super hilarious story about a kid who gets left behind in various places and he gets himself in to a whole bunch of sticky situations with rather creative and seriously funny results.
4. The Nightmare Before Christmas (PG) 1993
It's hard to say if this is a Halloween or a Christmas film however it certainly gets me in to the Christmas spirit. Tim Burton's films are always incredible and this one's no exception. I'm also a huge fan of all things musical so this is a huge huge favourite! Jack Skellington discovers a strange new holiday that he thinks is better than Halloween and he tries to take it over however things go rather wrong.
5. The Muppet Christmas Carol (G) 1992
A classic tale retold in a cheesy, musical, rather hilarious manner this film just oozes Christmas spirit. It follows the traditional tale of Scrooge and his travels through Christmas past, present and future but there are a few familiar faces along the way in the form of The Muppets.
These are just a few of my favourites but there are so many more it was rather difficult to decide which ones to share! Let me know what films get you in the festive mood below or get in touch

here

.
Don't forget to leave a comment, share, like, +1, subscribe, etc. and I'll see you all tomorrow for Day 4.
Love you all!
T
xxx